Paula Radcliffe "We Run Together" – Wieden+Kennedy London
The campaign invited people to "sponsor a step" of Paula's Olympic marathon. Supporter's names were printed in newspaper ads, on a website, and displayed on signs along the race course.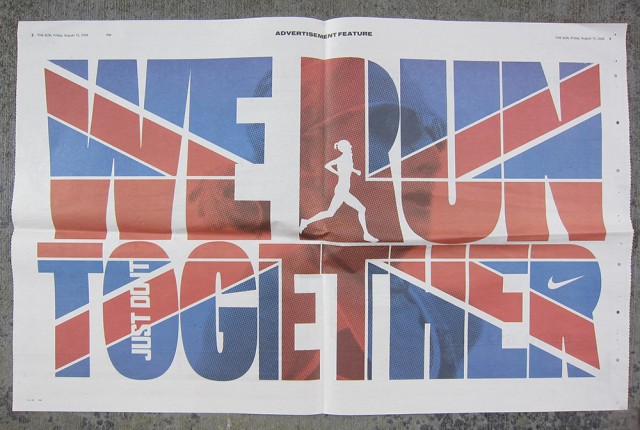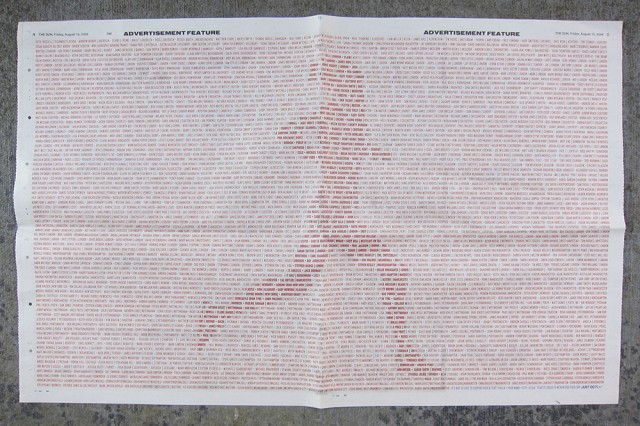 ---
"Vendomatic" :30 – Wieden+Kennedy Portland
---
"Hypnotherapy" :60 – Wieden+Kennedy Portland
---
Vince Carter Print – Wieden+Kennedy Portland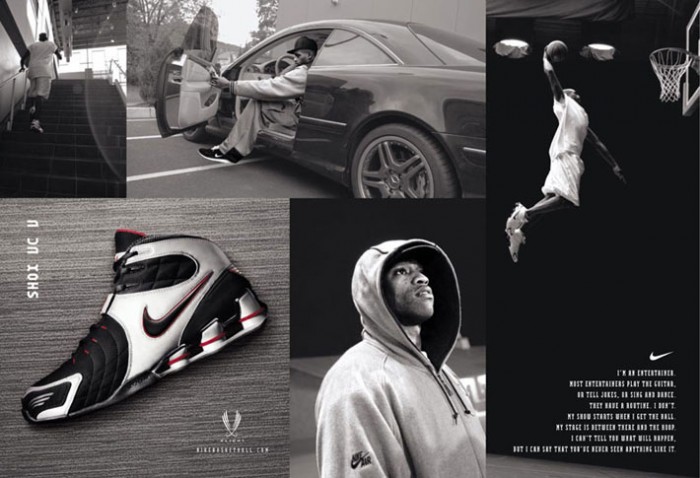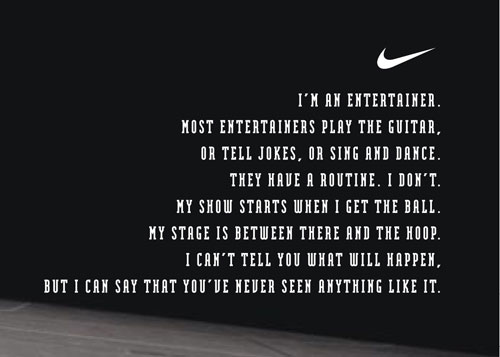 ---
Nike Plus TV/Viral – Wieden+Kennedy Portland
Nike's brief was to promote Nike Plus on a minuscule budget. Our response was two viral campaigns (Nike later ran them on TV) that received well over half a million views on YouTube.
Instead of creating virals to promote Nike Plus, my idea was to make virals that were a result of people using Nike Plus–or, more specifically, losing a challenge on Nike Plus. It being December, the challenges became New Year resolutions.
The idea of the second campaign was to have real challenges between celebrities and big groups.
---
Pre Poster – Wieden+Kennedy Portland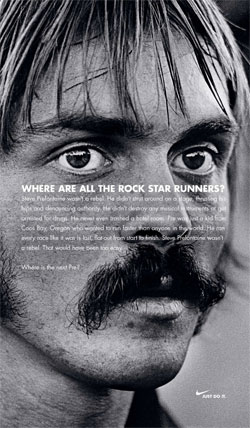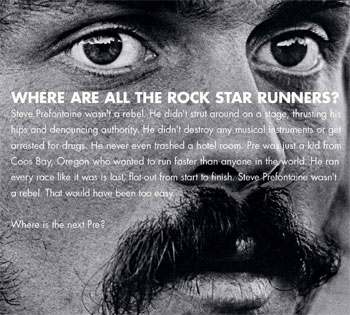 ---
Nike Vision – Wieden+Kennedy Portland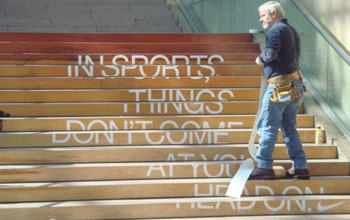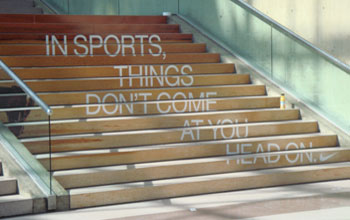 Nike Vision makes sunglasses, contact lenses and does research to improve vision in sports. This ad was at a vision trade show.
Hanging banners above the stairs had the following copy:
In sports, things don't come at you head on, but that is the only view tested in an optometrist's office.
To find out more about the specific needs of sports vision visit booth 192.
By dismissing conventional optometry as 'office vision', as opposed to 'sports vision', it immediately put Nike in a position of credibility within the vision world.